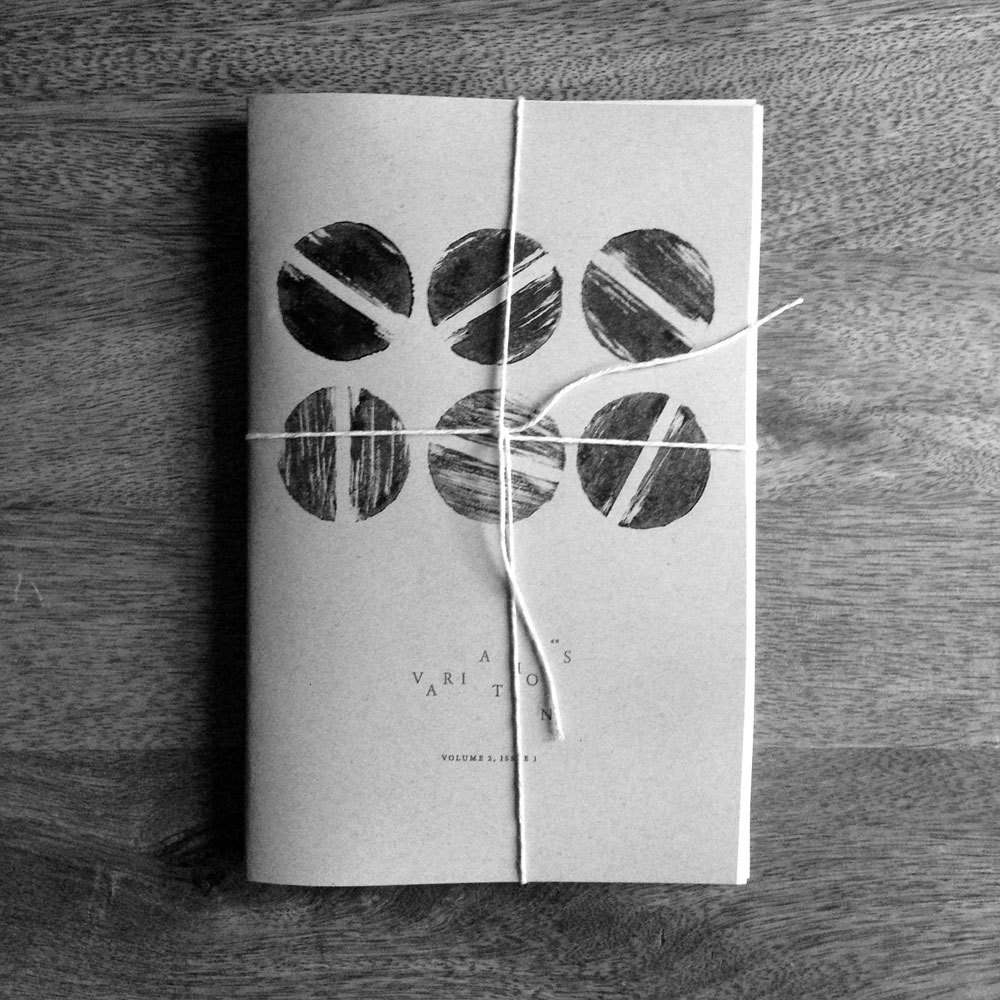 ✜ Zines
sale
Variations On - "Construct"
Volume 2, Issue 1 - "Construct"
"Art is the symbol of the two noblest human efforts: to construct and to refrain from destruction."
— Evelyn Waugh

This issue features abstract artwork, pointillist drawings, sundae illustrations, a written dissection of self-confidence, a memoir of past love, photography, poetry, illustration, and a delicious lemon poppyseed cake recipe.

Limited edition of 50.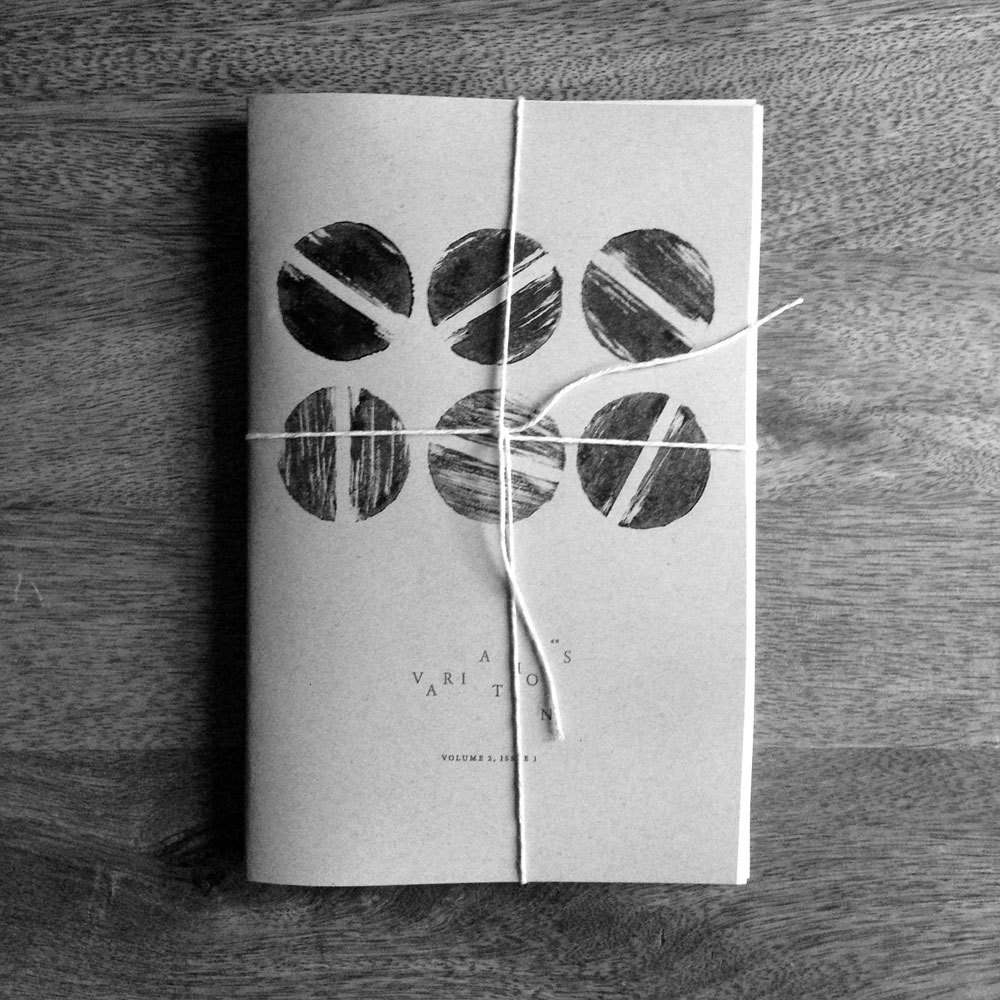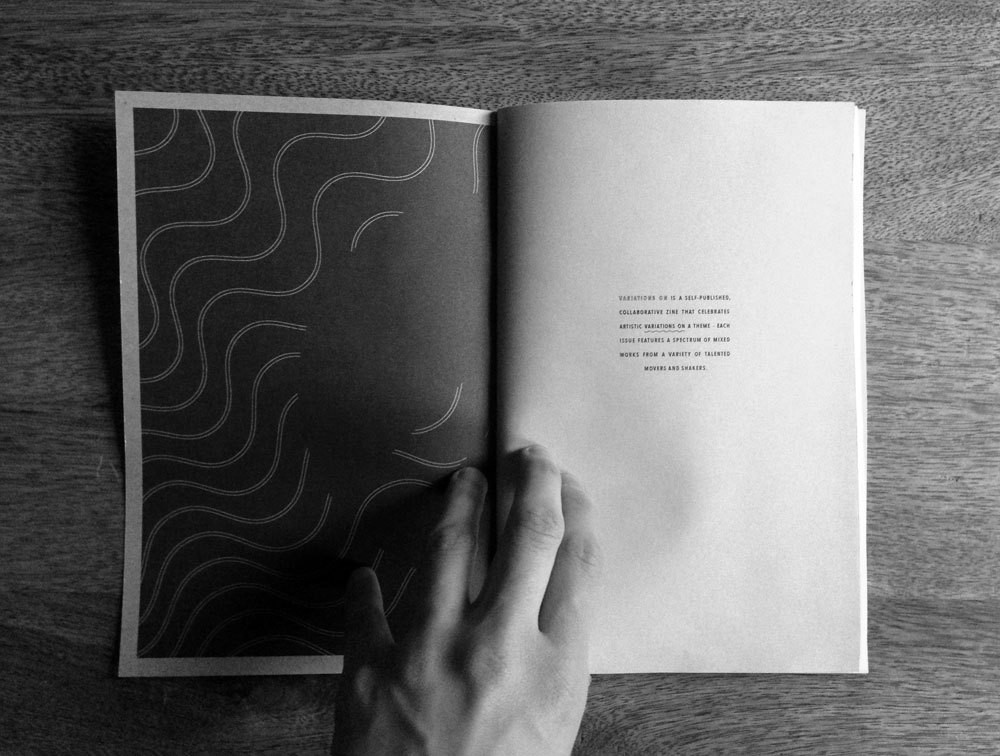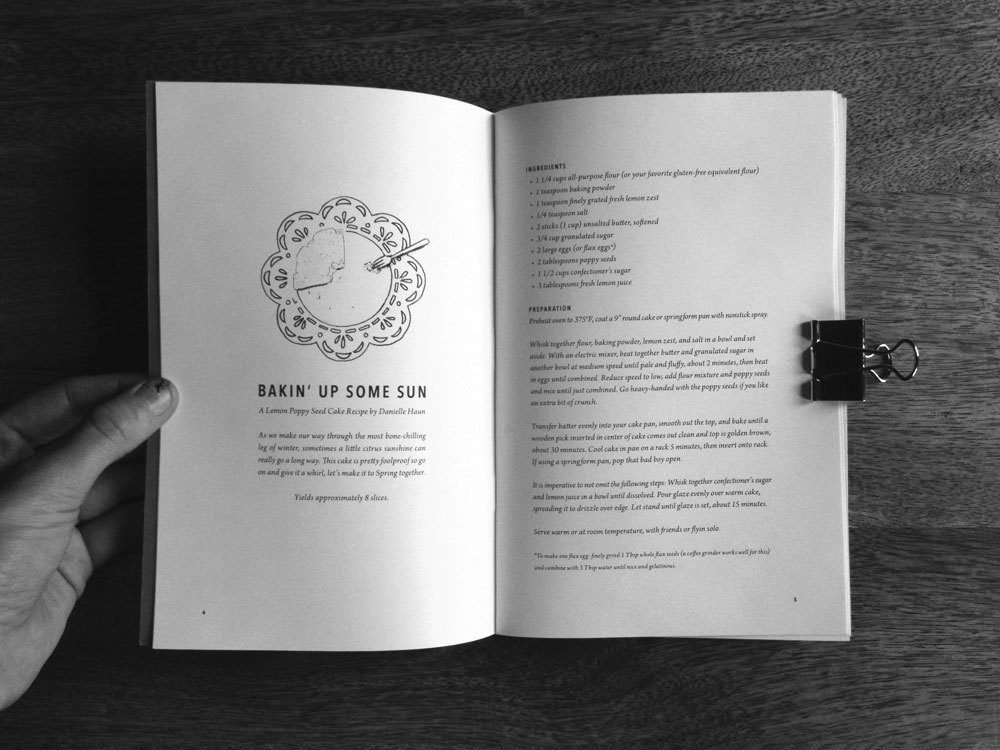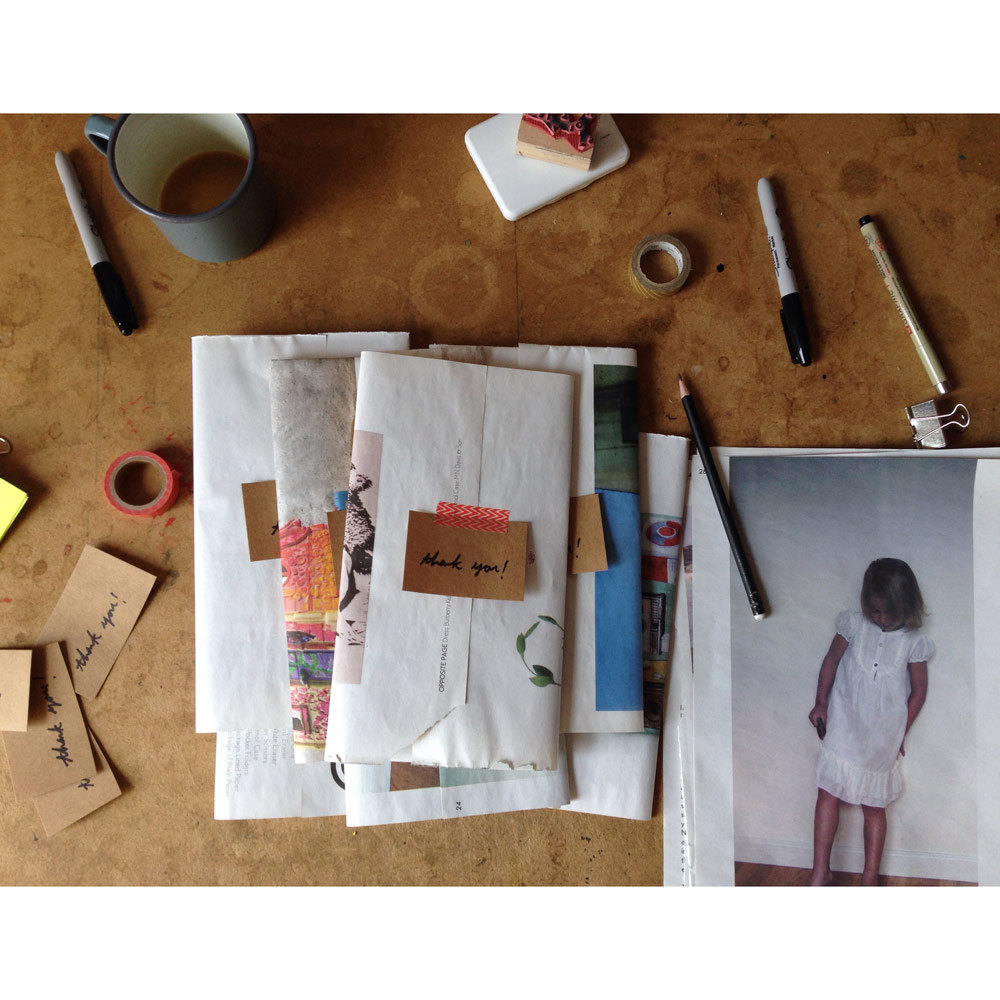 Additional Info
Featuring
JT Bachman
Uses hands, brains, makes things sometimes.
www.jtbachman.com
Stephanie Bailis
Fashion designer, cake baker, bird-watcher.
Jessica Edmiston
Doing work and making fun.
www.jessicaedmiston.com
Lux Eterna
Fine art photographer, digital media artist and director. Truth and beauty.
luxeterna.tv
Danielle Haun
Dog person, loud talker, dry shampoo enthusiast.
drhaun@gmail.com
Quin Kennedy
Allison Maloney
Sad ass hell, seven states over.
allimaloney@gmail.com
Griffin Taylor
Griffin Taylor is a writer who lives in the northwest corner of these United States.
Jen Zweibel
Editor and writer who lives in Brooklyn.
@jzweibs where @ is a thing.
Details
- 5.5 x 8.5 in. / 13.97 x 21.59 cm.
- 40 Pages + Cover
- Black & White Laser Print
- Stapled Binding
- Hand-Stamped Linocut Cover
Materials
- 80lb Desert Storm Matte Cover
- 20lb Gray Paper End Sheets
- 28lb White Paper
Variations On is a self-published collaborative zine that celebrates artistic variations on a theme. Each issue features a spectrum of mixed works from a variety of talented movers and shakers. Photography, poetry, artwork, essays, recipes, fiction, non-fiction - if it can be printed on a black and white laser printer and is on theme it's fair game. Check out variationson.us for more info or to add your own voice to the mix.