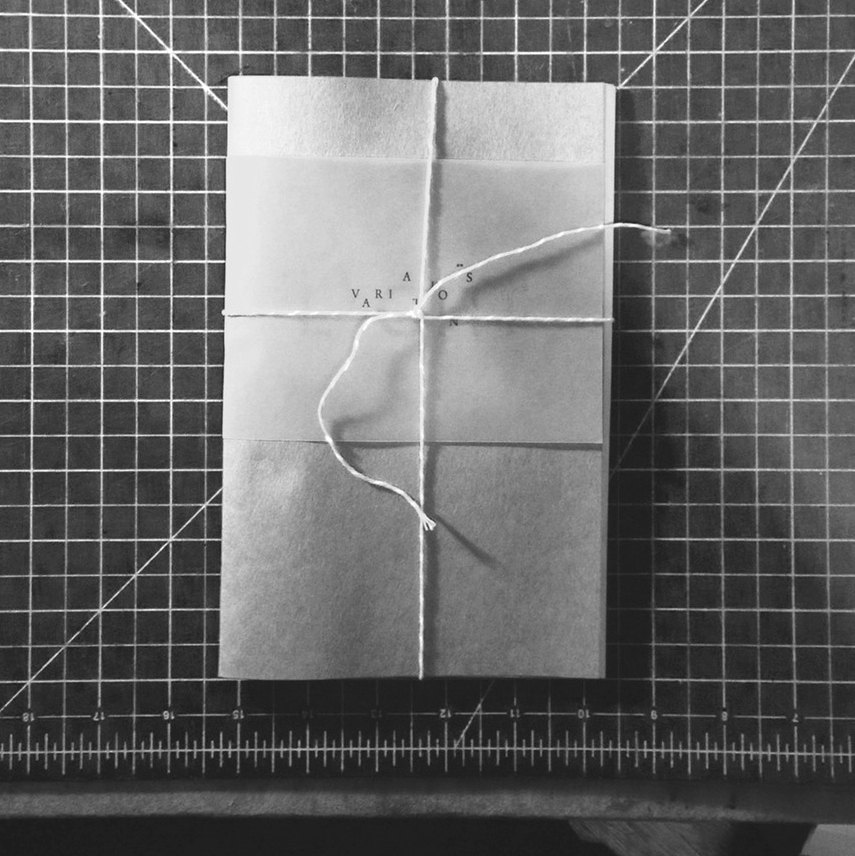 ✜ Zines
sold out
Variations On - "Light"
Volume 1, Issue 3 - "Light"
"There are two ways of spreading light: to be the candle or the mirror that reflects it."
— Edith Wharton

Original artwork, typography, photography, poetry, prose, architecture, woven paper, and a poetic science experiment.
Limited edition of 50.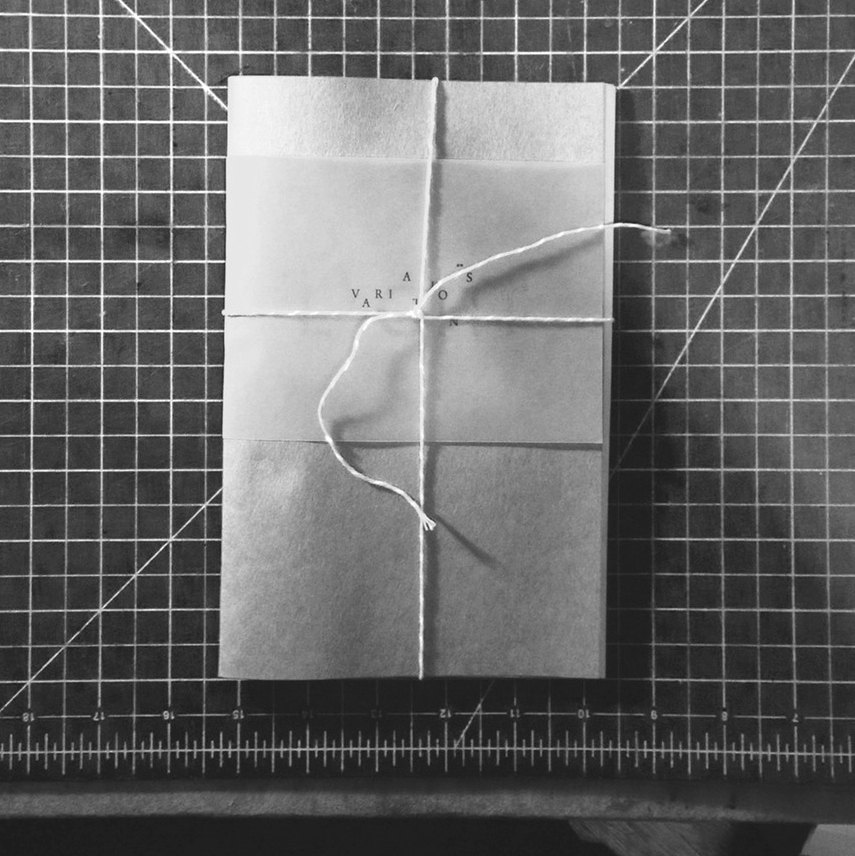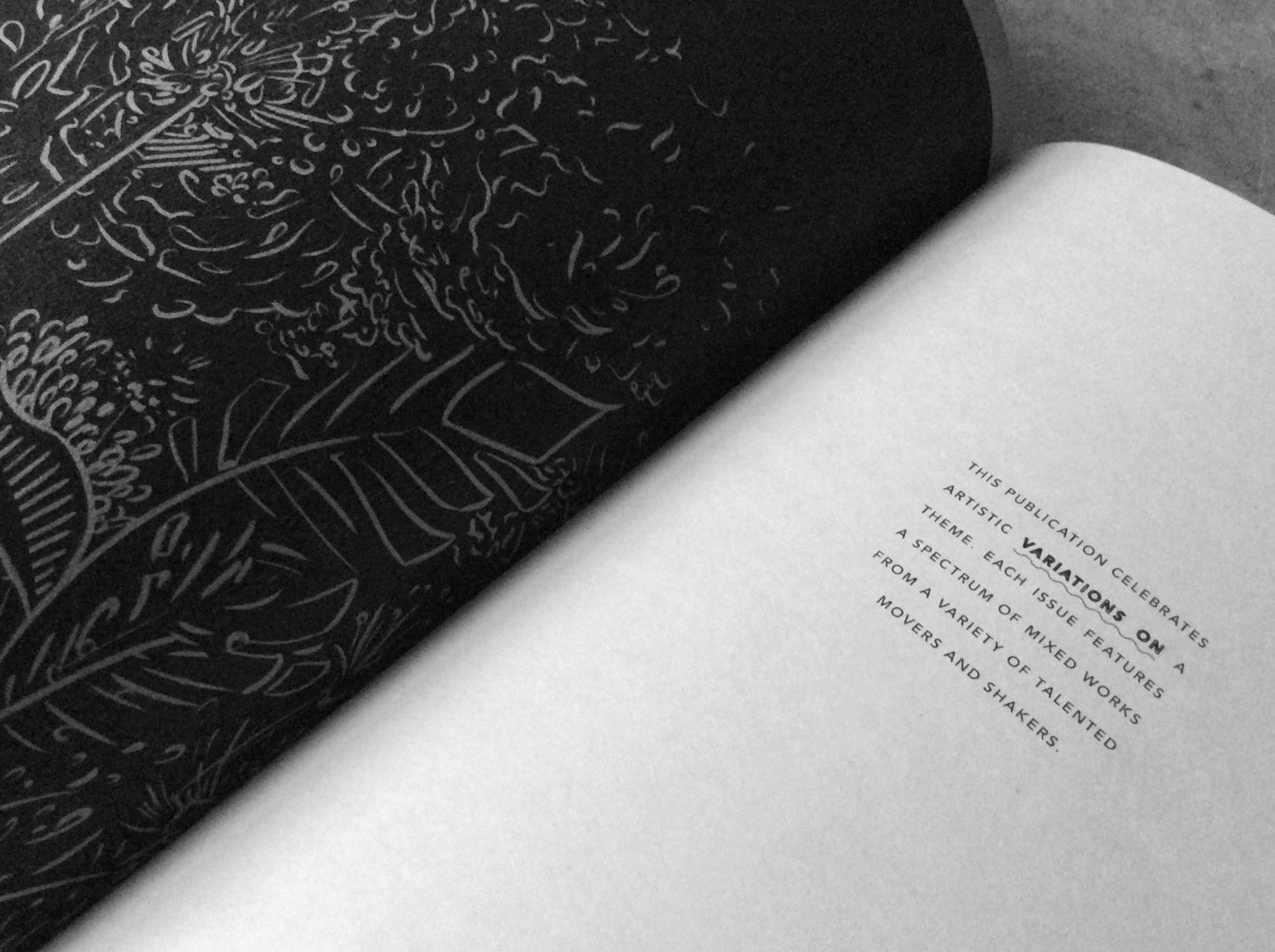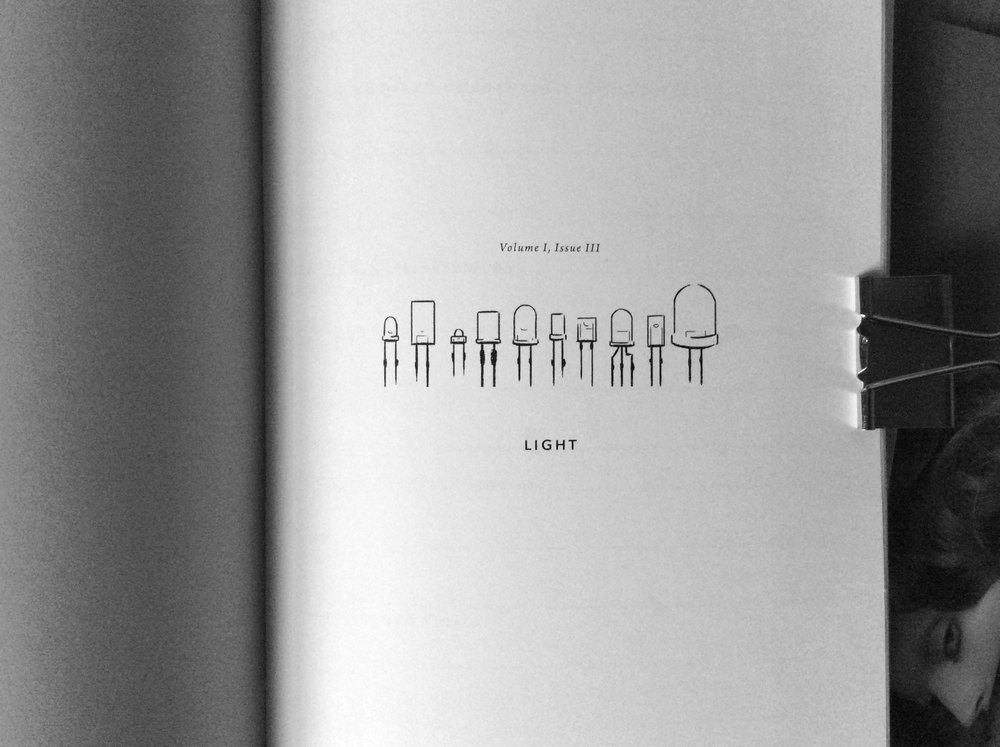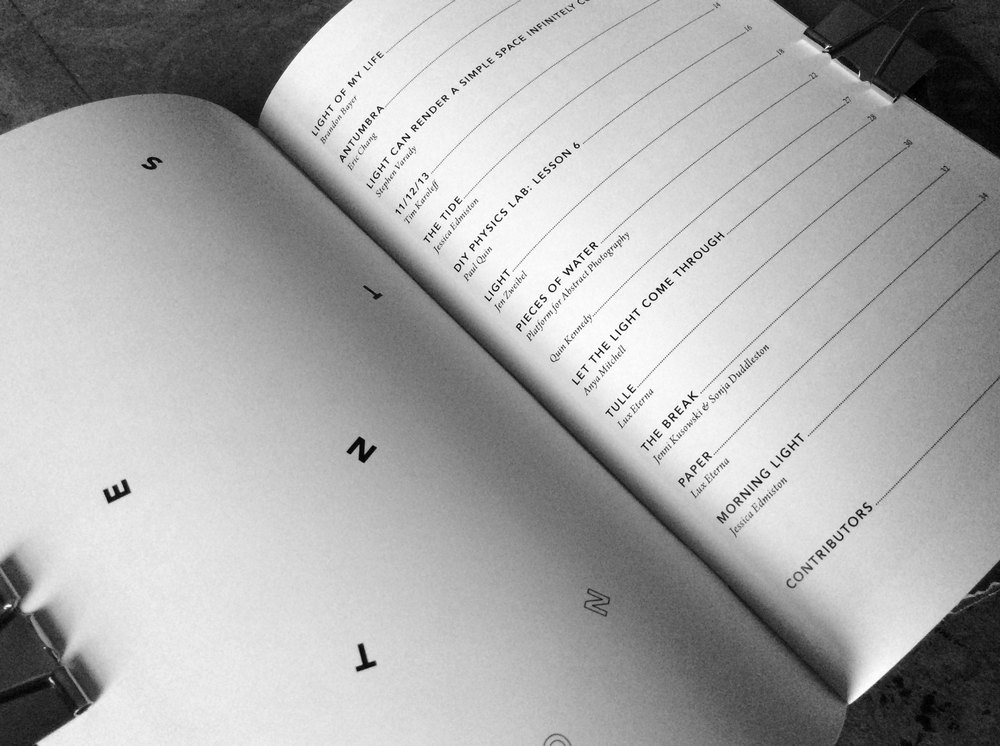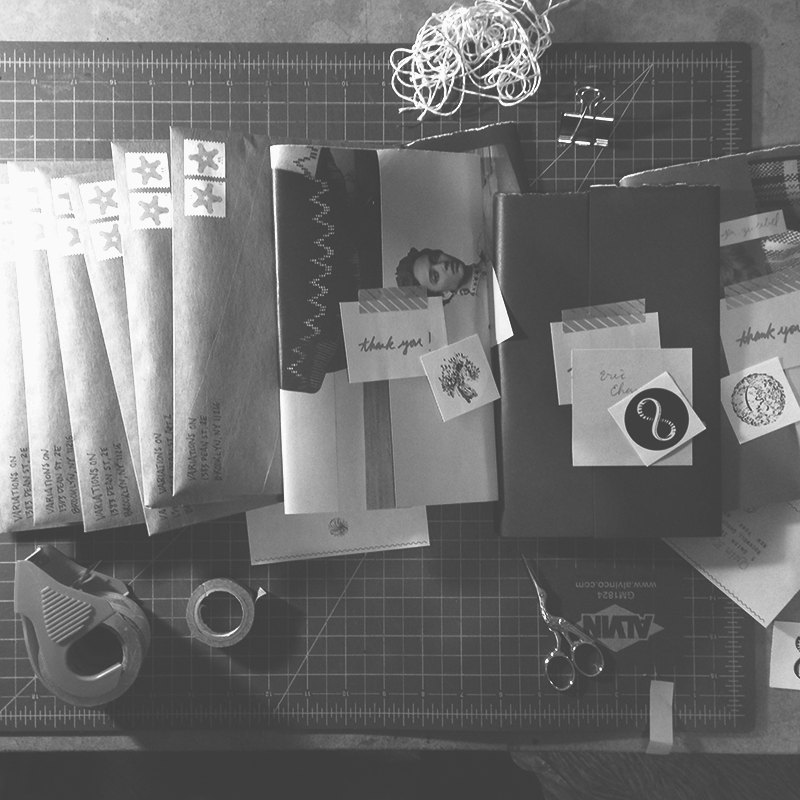 Additional Info
Details
- 5.5 x 8.5"
- 40 Pages + Cover
- Black & White Laser Print
- Stapled Binding
Materials
- 32lb Natural Kraft Paper
- 24lb Vellum Overlay
- 20lb Gray Paper End Sheets
- 28lb White Paper
-
Variations On is a self-published collaborative zine that celebrates artistic variations on a theme. Each issue features a spectrum of mixed works from a variety of talented movers and shakers. Photography, poetry, artwork, essays, recipes, fiction, non-fiction - if it can be printed on a black and white laser printer and is on theme it's fair game. Check out variationson.us for more info or to add your own voice to the mix.